UPSC Calendar 2023: Union Public Service Commission issues Annual Calendar indicating the tentative dates on conducting various recruitment examinations. Recently, UPSC has published the Annual Calendar for examinations/recruitment events scheduled to be conducted in the year 2023. The calendar can be downloaded for reference from the official website i.e. upsc.gov.in. However, we have also provided the complete calendar here on this page. All the exam dates, notification release dates and last date of the application process of various 2023 recruitment exams are available here. Usually, UPSC sticks to this calendar only and there are rarely any changes in dates. Scroll down to check the latest UPSC 2023 calendar and the updated dates for various UPSC exams.
Latest: UPSC Calendar 2023 is now available. Check below.
UPSC Calendar 2023
UPSC has announced the tentative exam dates of various recruitment examinations that are scheduled to be conducted by the Commission in the year 2023. In addition to the exact exam dates, the tentative date of release of the official notification for the concerned recruitment exam is also indicated in the calendar. UPSC has also specified the last date to apply for various UPSC recruitment exams that are scheduled to be conducted in 2023.
---
UPSC Calendar 2023 PDF Download – Click Here to Download Calendar PDF
---
UPSC Calendar 2023 PDF
The complete pdf is as follows.
UPSC Calendar 2023 View Download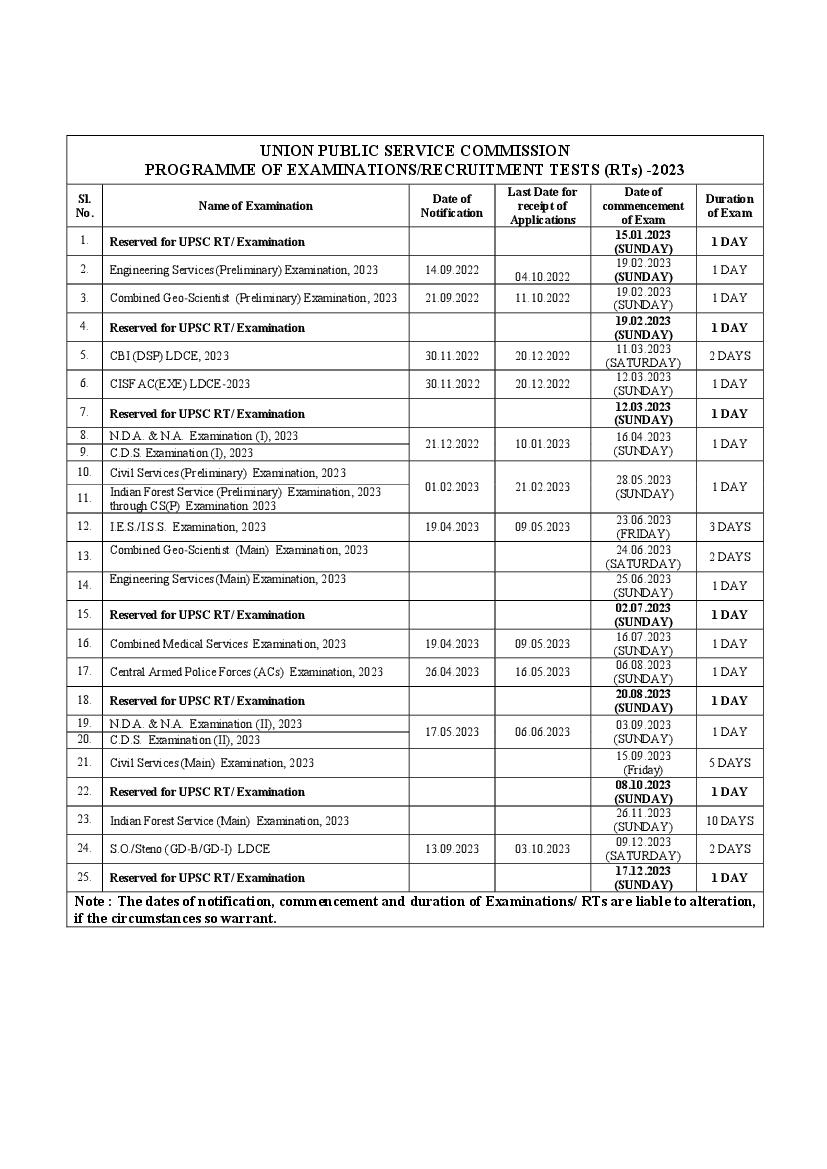 UPSC Exams
You can know more about the UPSC exams here.
If you have any queries about UPSC Calendar 2023, please ask in comments below.