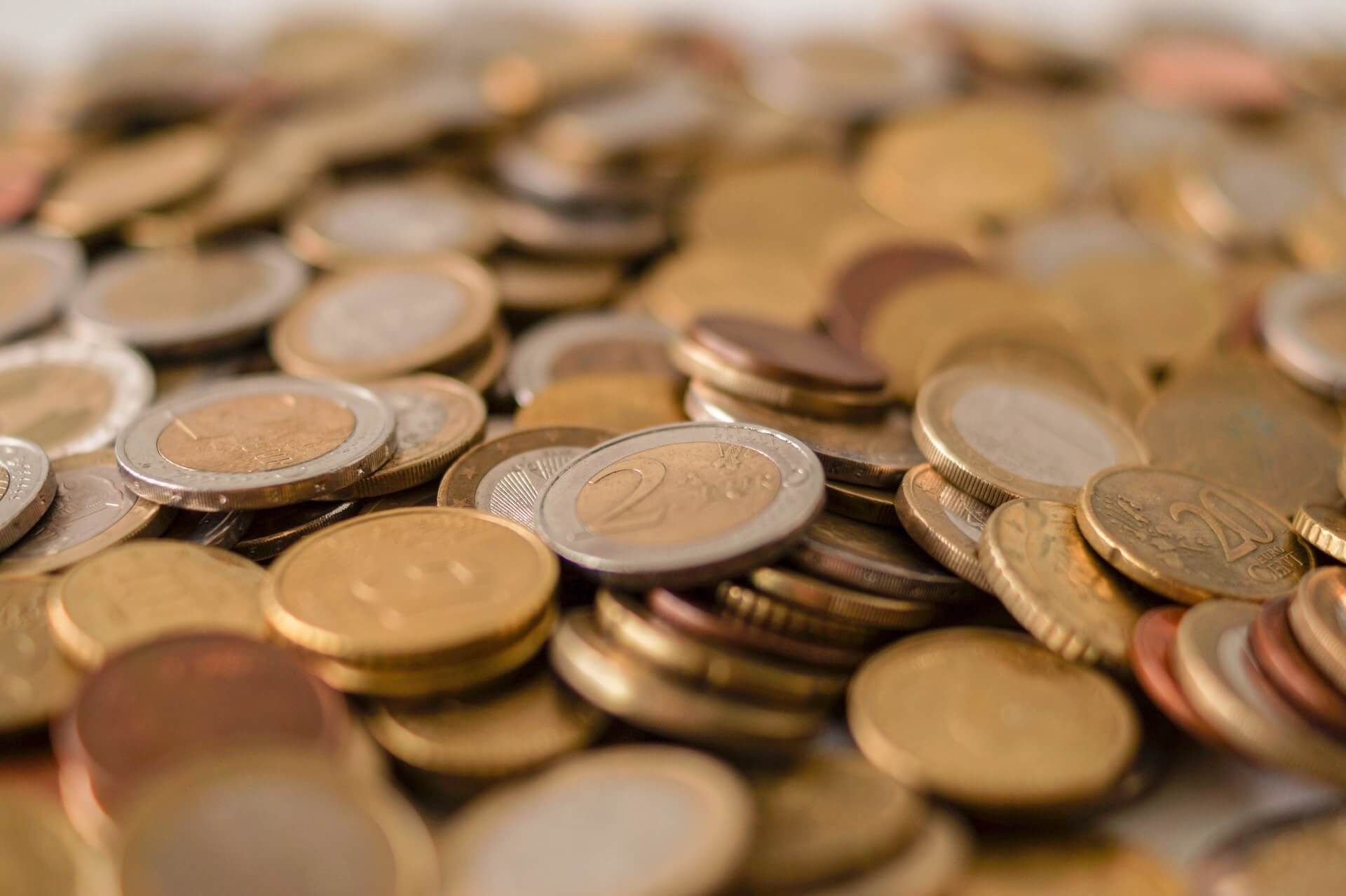 IBPS PO Result 2017 final one has been announced. The result for IBPS Management Trainee (MT) has also been declared. The candidates can check it online from ibps.in or from the link on this page. Candidates who qualified as per IBPS PO Preliminary Exam were called for the Main examination on November 26, 2017. The result has been announced for all the candidates. Read further to know the process to check IBPS PO Result 2017, cutoff details, and more information from this page.
Latest: The Combined Result of Online Main Examination & Interview for Recruitment of PO/MT-VI Reserve List for CWE-PO/MT-VI  Recruitment of Probationary Officers/ Management Trainees has been released on March 31, 2018. Check it from the link given below.
Check Combined Result:
Click here to view your combined result for main exam and interview for CWE PO / MT VI.
Click here to view notification of provisional allotment under CWE PO / MT VI.
IBPS PO Result 2017
Institute of Banking Personnel Selection (IBPS) holds three rounds of selection for PO/MT CWE-VII 2017 – Prelims, Main, Interviews. All the qualifying candidates of the IBPS PO Main examination were called for the Interview round. IBPS will declare Probationary Officer / Management Trainee (PO/MT) VII 2017 Result at ibps.in as per the following schedule.
| | |
| --- | --- |
| Event | Date |
| IBPS PO 2017 Preliminary Exam dates | 07, 08, 14, 15 Oct 2017 |
| Declaration of IBPS PO 2017 prelims result | 01 Nov 2017 |
| IBPS PO 2017 Main Exam dates | 26 Nov 2017 |
| Declaration of IBPS PO 2017 Main result | 28 Dec 2017 |
The dates for the interview has been announced. Qualified candidates can download call letter for the interview.
Marks: Click here to check the score of the ualified candidates called for Interview.
Cutoff: Click here to check the cutoff.
Result: Click Here to check IBPS PO Main Result 2017.
How to check IBPS PO result?
The procedure to check result of IBPS PO CWE 2017-18 is simple and candidate friendly. You must know your Registration number or Roll number, and Date of birth or Password to check result. General steps to check result are elaborated below.
Go to the official website of IBPS (ibps.in) and click on CWE PO/MT.
Click on the link that says Common Written Examination for Probationary Officers / Management Trainees.
Navigate to the link that refers to checking result of IBPS CWE PO/MT.
You can skip the above steps and directly click on result link which is given on this page.
On reaching the IBPS PO Online Examination Results page, you will get to see a page like this.
Enter details – Registration Number or Roll number, and Password or Date of birth.
Submit details and check your result!
After the closure of result the Marks will be available to be checked. Obtaining cut off marks in the main exam will lead to candidate's selection for interview. Marks obtained in the main exam will be considered for shortlisting for the interview and also for final merit listing.
IBPS PO Cut Off 2017-18
IBPS released cut-off along with the result.
Cut Off of IBPS PO Prelims 2017-18 for General candidates
Maximum Scores and Cutoffs in Each Objective Test
Section
Maximum Score
Cut Off
 General
 SC/ST/OBC/PWD
English language
30
05.00
 02.75
Reasoning ability
35
10.00
 06.75
Quantitative aptitude
35
07.75
 04.75
Process for Arriving at Total Score & Cut-offs on Total Scores
| | |
| --- | --- |
| Category | Cut Off on Total(100) |
| SC | 36.00 |
| ST | 28.50 |
| OBC | 42.25 |
| GEN | 42.75 |
| HI | 15.75 |
| OC | 28.75 |
| VI | 23.25 |
| ID | 17.75 |
Cut Off of IBPS PO Prelims 2016-17 for General candidates
| | | |
| --- | --- | --- |
| Section | Cut Off | Maximum Score |
| English language | 07.00 | 30 |
| Reasoning ability | 08.50 | 35 |
| Quantitative aptitude | 08.25 | 35 |
| Total | 47.50 | 100 |
Cut Off of IBPS PO Mains 2016-17 is given below.
IBPS PO Interview and Final Result 2017
Once the result for the Main examination is announced, qualified students will be called for Interview round, The Interview will be conducted by Participating Organisations. The centre, venue, date and time of the interview will be provided in the Call Letter. A candidate should qualify both in the CWE (Main) and interview and be sufficiently high in the merit to be shortlisted for provisional allotment process. The centre and the venue provided in the call letter will not be changed. The merit list of the students qualifying in the interview round will also be published on the official website of IBPS.
At the time of the interview, you will need to bring some documents and certificates in original and photocopy of each. Fail to provide these, the candidature of such candidates will be cancelled. List of documents to be produced are given below:
Printout of the Call Letter

System generated printout of the online application form registered for CWE SPL-VII

Birth Certificate or SSLC/ Class 10th certificate.

Photo Identify Proof like Passport/ Driving Licence/ Voter's Card/ Bank Passbook with photograph/ People's Representative along with a photograph/ Identity Card issued by a recognised college/ university/ Aadhar card with a photograph/ Employee ID

Marksheets & certificates for educational qualifications.

Caste Certificate issued by competent authority in the prescribed format as given by Government of India in case of SC / ST / OBC category candidates.

Disability certificate to be issued by the District Medical Board in case of Persons With Disability category.

An Ex-serviceman candidate will have to produce a copy of the Service or Discharge book along with pension payment order and documentary proof of rank last / presently held (substantive as well as acting) at the time of interview. Those who are still in defence service should submit a certificate from a competent authority that they will be relieved from defence services, on or before 01.12.2017.

Candidates serving in Government / quasi govt offices/ Public Sector Undertakings (including Nationalised Banks and Financial Institutions) have to produce a "No Objection Certificate" from their employer at the time of interview. Fail to do so their candidature will not be considered and travelling expenses, if any, otherwise admissible, will not be paid.

Any other relevant documents in support of eligibility
IBPS PO Prelims Result 2017
The result for preliminary examination has already been announced. Candidates may check it from below:
Preliminary Exam Score

:

Click Here

to check Score of IBPS PO 2017.

Process for Arriving at Scores:

Click here

to check the notice regarding score process.
Official website of IBPS is www.ibps.in.
IBPS PO Result 2017 – 2018 Provisional Allotment
Candidates who have been shortlisted in the main examination for CWE PO/MT-VII will subsequently be called for an Interview to be conducted by the Participating Organisations and coordinated by the Nodal Bank in each State/ UT with the help of IBPS. Interviews will be conducted at select centres.
The total marks allotted for Interview are 100. The minimum qualifying marks in interview will not be less than 40% (35% for SC/ST/OBC/PWD candidates). The weightage (ratio) of CWE (Main exam) and interview will be 80:20 respectively.
The combined final score of candidates shall be arrived at on the basis of scores obtained by the candidates in the Main Examination of CWE PO/MT-VII and Interview.
Interview score of the candidates failing to secure minimum qualifying marks or otherwise barred from the interview or further process shall not be disclosed. A candidate should qualify both in the CWE (Main) and interview and be sufficiently high in the merit to be shortlisted for subsequent provisional allotment process, details of which will be made available subsequently on IBPS website.
Issues faced while checking IBPS PO Result, and their solutions
These are some common problems often faced while checking the result of IBPS PO. The issues and how to solve them, are given here so that you can easily check your result.
Q.There is a delay in accessing page.
A. Internet based checking of results depends on factors including but not limited to internet speed, web browser, number of candidates trying to access the results page. Therefore if you are not able to access the results page immediately after login, or clicking a link, please retry after a gap of ten to fifteen minutes. If excessive problems occur, please try to check your result during off-peak hours such as late night.
Q. How to get Registration number and password?
A. Registration number and Password is generated during registration and displayed on the screen. These have been also sent to you immediately after registration through auto generated email.
Q. Date of birth is getting rejected on login screen.
A. You should ensure that the Date of Birth is same as the one you entered in registration. Please refer to the Application print for Date of Birth entered.
Q. I am unable to login OR screen displays login failed message.
A. Please check the data you are entering the login page is correct. You must use the registration number and password received at the time of registration. Also make sure date of birth is same as used in application.
Q. I have registered more than one application.
A. In case you have more than one application, only last registration is retained. Use relevant registration number and details to check IBPS PO Result.