TN TRB BEO Syllabus 2020 – Candidates can check here the syllabus of TN TRB Block Education Officer 2020. Teachers Recruitment Board (TRB) conducts a computer-based examination for the recruitment of Block Educational Officer (BEO). The exam consists of 150 multiple choice questions comprising of general paper (Tamil, Mathematics, English, Physics, Botany, History, Chemistry, Biology, Zoology, and Geography), general knowledge, and education methodology. Check and download TN TRB BEO syllabus 2020 from below.
TN TRB BEO Syllabus 2020
The syllabus for the TN TRB BEO 2020 examination is given below:
Click here to download TN TRB BEO Syllabus pdf.
Part -I Core Subject
History of Tamil Literature
History of English Literature
Mathematical Aptitude and Mental Ability Tests
General Science
History – National Movements of Tamil Nadu
Physical geography and economic commercial geography of India
General Knowledge and Current Affairs
Part II – Child Psychology and Pedagogy
Human Growth and Development
Cognitive Development
Social Emotional and Moral Development
Learning
Intelligence and Creativity
Motivation and Group Dynamics
Personality and Assessment
Mental Health and Hygiene
Guidance and Counselling
History of Educational Development in Tamil Nadu
TN TRB BEO Syllabus 2020 View Download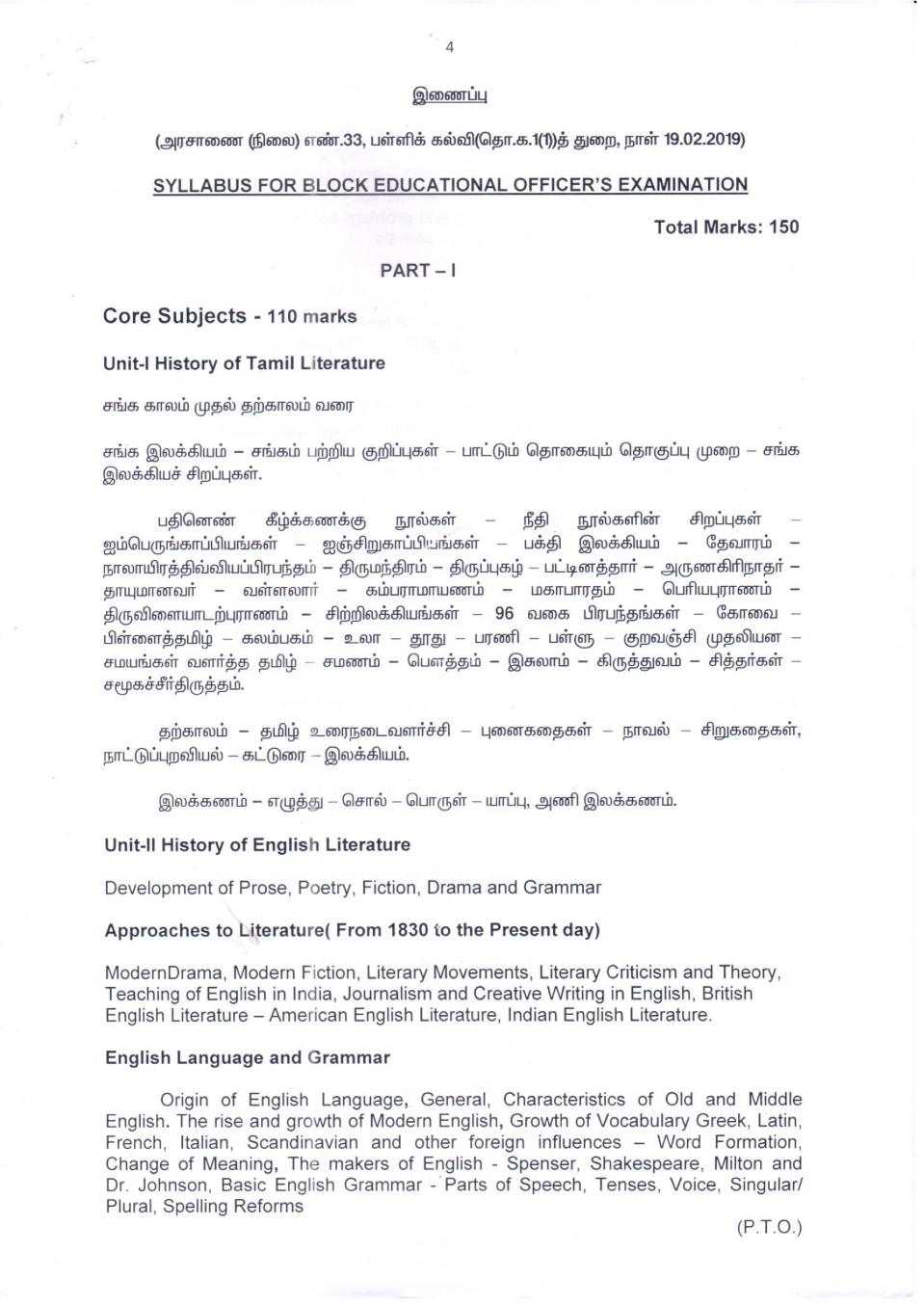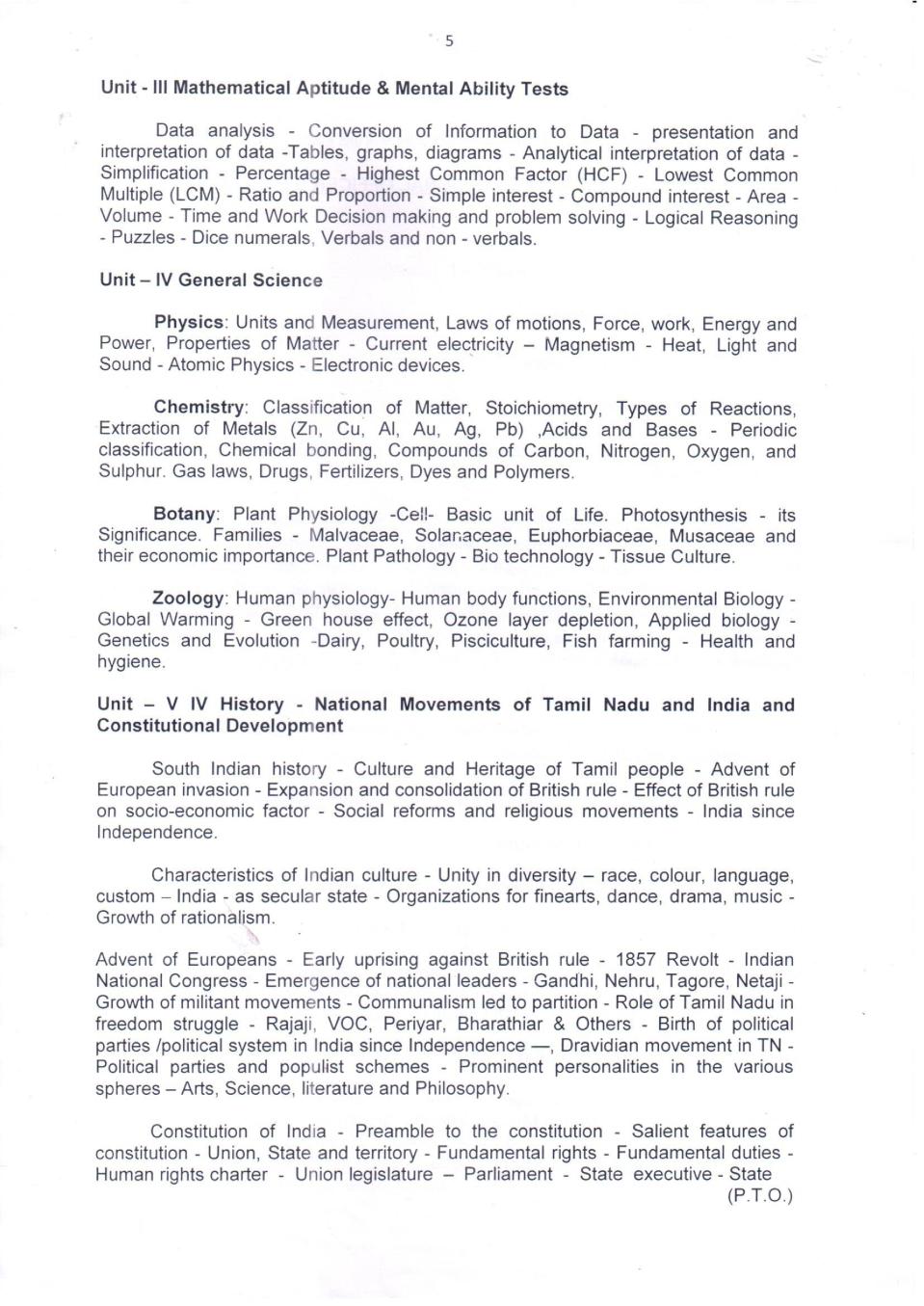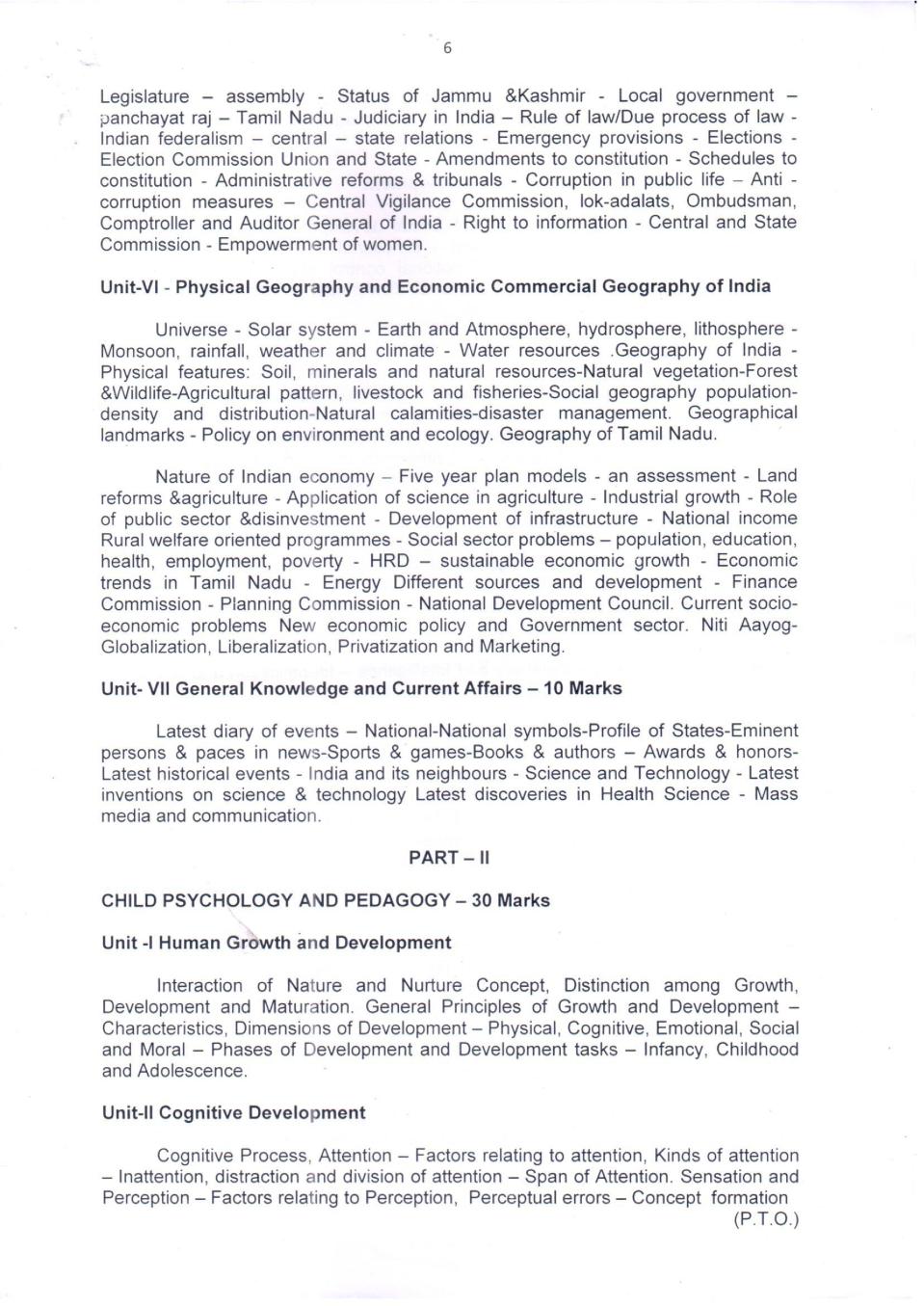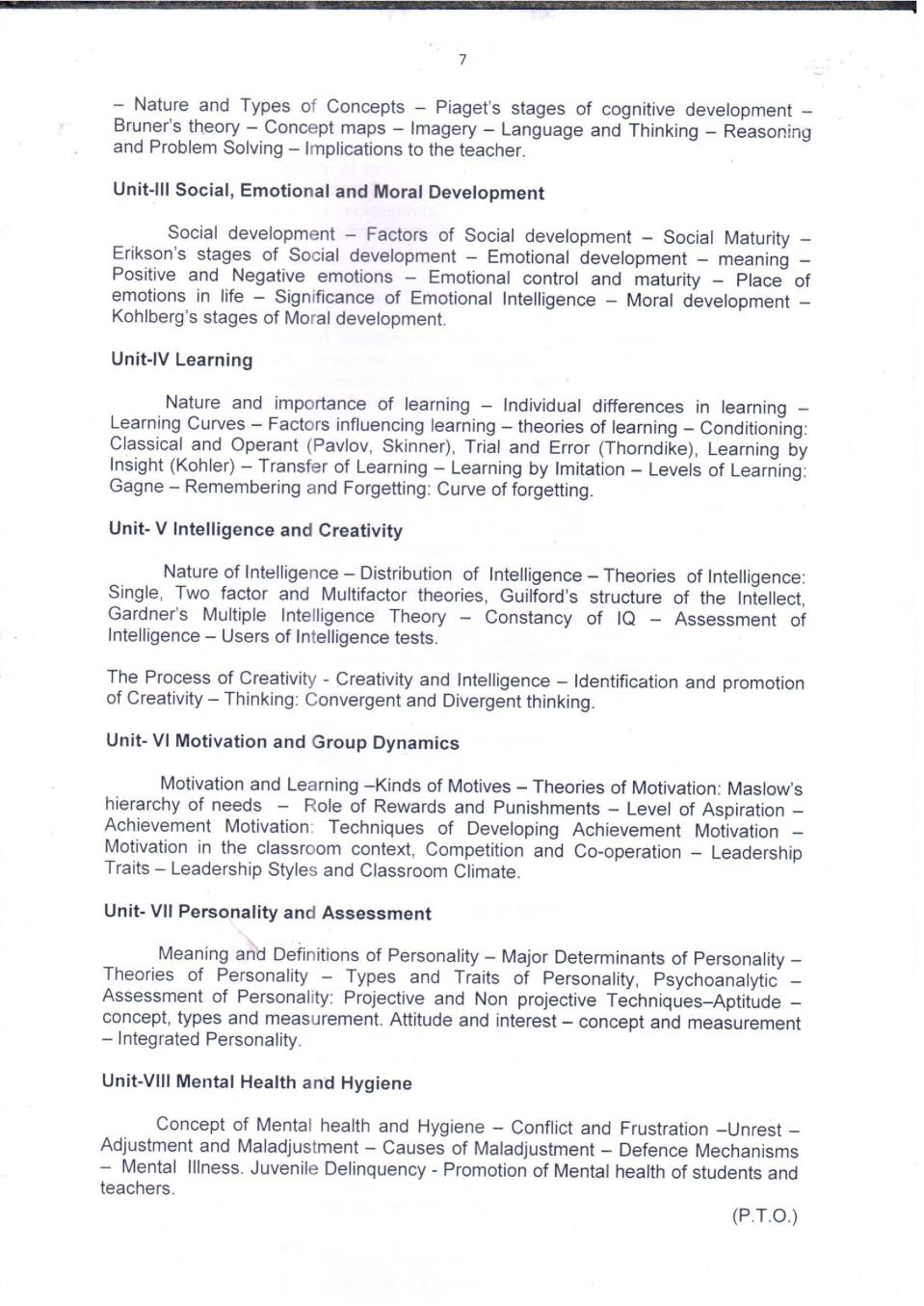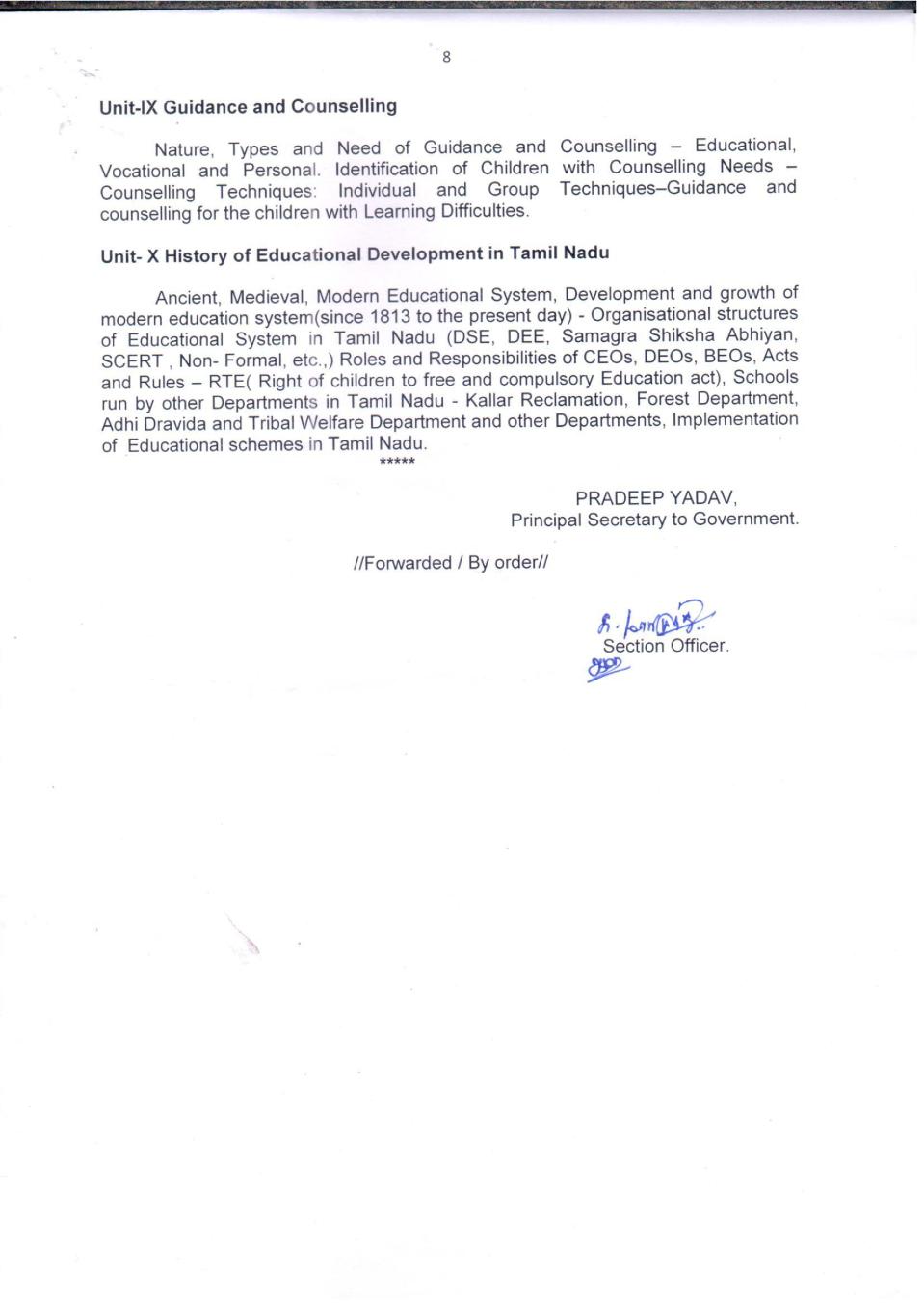 Preparation Tips for TN TRB BEO Syllabus
Candidates can refer to the preparation tips for TN TRB Block Education Officer 2020 examination:
Make simple notes for the preparation of examination. Note down some important topics as it helps candidates while revision of the notes.
Practice sample papers and previous year question paper to get an idea about the scheme of exam and type of questions asked in the examination.
As the syllabus of TN TRB BEO is vast, therefore, prepare a study plan for it. Make the date wise plan for studying the syllabus for each subject. Assign the time limits for the completion of each topic.
Also, refer to the good study materials. Refer to the books below for the preparation of the examination.
TN TRB BEO Syllabus and Exam Pattern 2020
The exam pattern of TN TRB Block Education Officer Exam Pattern 2020 is as follows:
Mode of Exam: The exam is being conducted in online mode i.e. computer based examination.
Duration of Exam: Duration of TN TRB BEO exam is of 3 hours.
Type of Questions: The questions will be asked in multiple choice questions.
Number of questions: There are total number of 150 questions.
Marking Scheme: Each question carries 1 mark.
Distribution of Marks:
General Paper comprising of
subjects(Mathematics,, Tamil, English, Botany
Physics, Chemistry,, Geography, Zoology,
Biology and History)
110
General Knowledge
10
Education Methodology
30
Total
150
Important Books for TN TRB BEO 2020
To prepare for the TN TRB BEO exam prefer some important books provided below:
Books Name
Links
TRB BEO(Block Educational Officer) General Studies
Exam Books in English
Click here
TRB Block Education Officer BEO
(Khand Shiksha Adhikari)
15 Practice 2020 with Special UP GK
Click here
TRB BEO Khand Shiksha Adhikari Practice Sets
Book For 2020 Exam
Click here
TRB BEO(Block Educational Officer)
Tamil & English Literature Exam Books
Click here
TRB BEO(Block Educational Officer) Tamil &
English Literature Exam Books
Click here
TRB BEO (Block Educational Officer)
Exam Study Materials & Objective Type Q&A in Tamil
Click here
TRB BEO (Block Educational Officer) Exam Study
Materials & Objective Type Q&A in English
Click here
TRB BEO(Block Educational Officer) Child Development
and Pedagogy Aptitude and Mental Ability Exam Books in English
Click here
TRB BEO(Block Educational Officer) Child Development
and Pedagogy Exam Books in Tamil
Click here
TRB BEO(Block Educational Officer) General
Knowledge and Aptitude and Mental Ability Exam Books in Tamil
Click here